"It isn't that I like it and I don't like it—that's too simple. Or, if you will,..."
– Susan Sontag: Paris Review - The Art of Fiction No. 143 (via markrichardson)
The wonderful Tobias Carroll of the excellent Vol.... →
Zine Swaps
We're surprised and excited about how many orders we've gotten for the first issue of "It's Complicated." In case you missed it, it's now available for purchase at Etsy.  Meanwhile, we thought we'd mention that we're also totally open to zine swaps — just get in touch via Tumblr or email (itscomplicatedbook@gmail.com) and tell us about your...
"Your audience, as it grows, your need for a teaching job, the fact of being..."
– Jeffrey Eugenides's Advice to Young Writers : The New Yorker Adrienne Rich employed to defend Philip Roth. (via michelledean)
Roxane Gay is Spelled With One "N": Feminism... →
roxanegay: Feminism is flawed. Feminism is flawed because it is a movement powered by people and people are inherently flawed. For whatever reason, we hold feminism to an unreasonable standard where the movement must be everything we want and must always make the best choices. When feminism falls short of… The whole thing, but especially this part: "I openly embrace the label of...
"With that said, something runs through all of these movies and the work of..."
– "Hitchcock, Chandler, and Misogyny" by Ta-Nehisi Coates at The Atlantic
It's Complicated project update
It's been a while since we last updated everyone on It's Complicated, so here's a quick note on where we are now: - Niina and I are finalizing the first zine, "Totally Crushed Out!" Things have been a bit delayed and we've had to make a few changes to the original essay lineup, but just about all the pieces are now in final form. These pieces have even exceeded...
karaj: "i was looking desperately for clues, because if there were no clues then i thought i might be insane." — adrienne rich, "when we dead awaken: writing as re-vision." i used to have this argument with my ex-boyfriend in which he would accuse me of "looking for different things" in art than he did. by which he meant: i was looking for clues, or i was looking for myself, or, as adrienne...
Dear Homeland guy,
judyxberman: Your show is about a brilliant female CIA agent, and you thanked "all the wives." I know, we're all kind of disappointed "Mad Men" didn't win and break that record, but you didn't need to take us back to the '60s in tribute. xoxo, The 21st Century
Open Letter To Laura Mulvey
lindsayzoladz: We've talked about it in letters And we've talked about it on the phone But how you really feel about it I don't really know What's yr take on Paul Thomas Anderson?
"Looking back, it seems baffling that I would be attracted to such a misogynist,..."
– Maggie Serota's very It's Complicated-esque essay, "How a Teen Feminist Fell in Love With Henry Rollins," at BuzzFeed
3 tags

3 tags
"I have never felt bothered by Eminem. He, writer of blatantly homophobic and..."
– Amy Butcher over at The Rumpus talks about Eminem.  The It's Complicated project will also feature an essay on Eminem, but that is because there is a lot to say about Eminem, obviously.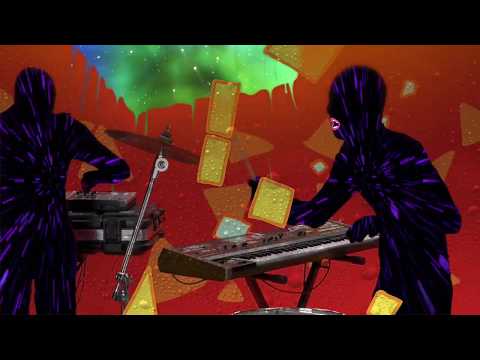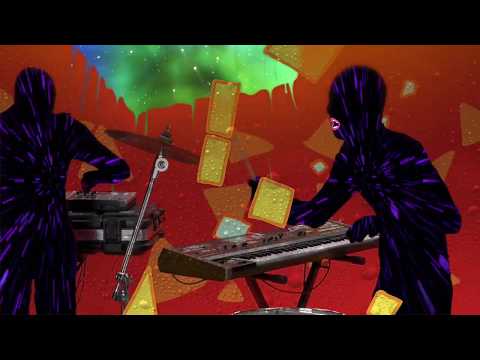 michelledean: Anne Hathaway was a terrible Catwoman. The girl can't totally suppress her inner perk. It's not her fault; when Christopher Nolan calls and says, "I'd like you to be in my movie," you say yes. You do not say: But Christopher Nolan, you haven't been able to plausibly cast a woman in a film since Insomnia. You made poor Ellen Page as Inception's resident… neuroscientist? look...
I wasn't as thrilled with Louis CK's 'Daily Show'...
judyxberman: Louis CK responded to the rape joke controversy in a way that's entirely consistent with his comedy. Rather than casting a hero or a villain, he painted the picture of a media circus perpetuated by two equally ridiculous groups: "This is a fight between comedians and bloggers, which is like, we're all just… hyperbole and garbage comes out of those two places." Then, he noted that...
"Yeah, all Isms (sic) feed off one another but at the top of the food chain is..."
– (Kurt Cobain, Journals, 117) Blogging this because actually it goes hand-in-hand with the Tosh disaster in general. I grabbed the quote from this blog. Yet again, we turn to Kurt Cobain. (via heartbarf)
"You should never rape anyone. Unless you have a reason. Like you want to fuck..."
– Super Funny Louis CK Rape Joke And shut up, ok, just shut up. I should know. All I do all day is listen to comedy albums and comedy podcasts. Louis CK is both the alpha and the omega, sort of, of comedy. I've written shit that's all up on Louis's dick and stuff, briefly, that was all like not on...
The Audience Is Mighty
nataliezed: This is not just about Daniel Tosh saying it would be hilarious if a female audience member was gang raped. This is not just about the next Lara Croft becoming a victim of sexual violence in the next game. It's not just about bands referring to their young female fans as groupies.  It's about your audience. Specifically, it is about who you attract and who you alienate, who you...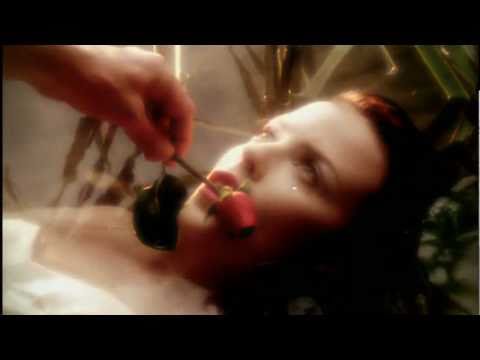 Whoa. Just checked and we're $22 away from being... →
Watch
judyxberman: itscomplicatedproject: Reminder: The It's Complicated Kickstarter is in its final week! This is the only way to pre-order the zine — which we highly recommend because we're getting more pieces in every day, and what we have so far is truly fantastic. Thanks again to everyone who's already contributed for helping us meet our goal so quickly! We are so grateful and excited about...
"One thing that can be very alienating about a misconception of feminism is that..."
– Tavi Gevinson (via girlgangzine) Well said. This is a big part of what It's Complicated is about.
Watch
Reminder: The It's Complicated Kickstarter is in its final week! This is the only way to pre-order the zine — which we highly recommend because we're getting more pieces in every day, and what we have so far is truly fantastic. Thanks again to everyone who's already contributed for helping us meet our goal so quickly! We are so grateful and excited about what your generous...
Tomorrow's Kickstarter is live! →
theothernwa: tomorrowmag: It took three weeks, a small forest's worth of paperwork, hours on the phone with customer service agents, a crash course in starting a small business, and a road trip to the Los Angeles County clerk's office (which is not, in fact, in Los Angeles). But we made it: Our Kickstarter page went live just moments ago. If you have the inclination and resources, we'd love...
"I've never lifted a hand to a women, I've never done anything negative to a..."
– Daily Caller (no link for Tucker Carlson) Frankly, the Adam Carolla thing has seemed too stupid to even merit commentary, but his response is so telling. First, there's the assumption that you're not a misogynist unless you're mean or violent to women. Then there's the...
In the new book Domestic Picasso, Eric Rosser... →
Thanks so much to Tumblr -- and the awesome Annie... →
A statement and correction re: The Mountain Goats...
I wanted to respond to some anger over the inclusion of The Mountain Goats' "No Children" in this project, because it's entirely justified, and our inclusion of this piece in our Table of Contents needs some explanation. I am a big Mountain Goats fan and see John Darnielle as a paragon of pro-feminist men in music. Honestly, the topic worried me at first. But, while the...
Watch
We reached our funding goal in two days! Thank you so much to all the people who backed the It's Complicated Kickstarter, and thanks to everyone who shared the link to the project page — we could not have done it without your social media support, and we're so happy that you're excited about the project too. We will be allowing the campaign to run its course for the next...
Watch
The Kickstarter for "It's Complicated" is live! And we made you a high school crush zine-style video for it, shot by Sean Ruch and featuring the eternally relevant "What's Yr Take on Cassavetes" (used with the generous permission of Le Tigre's Johanna Fateman). This is the only way to preorder the first two issues of the zine, and judging by the essays we...
"To say I didn't get their themes — love, sex, drugs, and women..."
– Elisabeth Donnelly on discovering The Afghan Whigs at 12, in an in-progress essay for It's Complicated #1